Asia
FilmAid Asia is a Hong Kong registered charity and furthers FilmAid's work in the Asia region. It was established in July 2011 following highly successful pilot projects in Thailand's Mae La refugee camp, one of nine camps located on the country's western border with Burma which hosts more than 150,000 refugees. These camps were established in 1984 in response to the influx of refugees fleeing Burma's military action against its indigenous ethnic population. In 2008, the camps saw a further influx of refugees following Cyclone Nargis which was one of the deadliest storms in recorded history. For over 25 years the Burmese Army has continued to pursue its programme of forced village relocation pushing more and more ethnic refugees over the border into Thailand. FilmAid will continue to expand its work in Mae La, conducting its Film Production Programmes to develop, produce and screen educational and inspirational films.
2009 — FilmAid completes a three-month pilot project in the Mae La Camp in Thailand. With support from The Co-operative and ZOA, FilmAid ran a filmmaker training workshop for refugees from different ethnic groups, which culminates in the production of three student films addressing the issues of alcohol abuse, drugs and HIV/AIDS within the refugee community.
2010 — Following the graduation of 40 students, FilmAid partnered with the Thailand Burma Border Consortium (TBBC) and their Community Agriculture & Nutrition (CAN) team to write a script on how to grow Kitchen Gardens in limited spaces. This initiative by CAN is part of a programme to support refugee agricultural production within the camp communities along the border, to supplement the basic dry food ration with freshly grown nutritious vegetables and to encourage self-sufficiency amongst families.
March 2011 — FilmAid Asia, in partnership with TBBC and CAN, completes the Kitchen Gardens film entitled Ma Doh Ma Ka (Helping Each Other). Through visual storytelling, with humour, compassion and a sense of hope, this inspiring 30-minute film Ma Doh Ma Ka (Helping Each Other) demonstrates how it is possible to grow fresh food in challenging conditions whereby bringing life-changing and life-saving information to the refugees. Within two months FilmAid and TBBC reached over 5,000 refugees in daytime screenings in three different camps. As of 2012, 8,000 refugees have seen the Kitchen Gardens film through FilmAid's screenings in five of the camps along the Thai/Burma border.
July 2011 — FilmAid Asia starts development and production of a film about the Social Management of Water in Mae La Camp, working in partnership with the Solidarités International and their Drama team.
January 2012 — FilmAid Asia sees the addition of a workshop space, suitable for trainings, auditions, rehearsals and shooting, with an editing and storage room that can convert into an 80 seat indoor cinema.
February 2012 — Over 125 refugees receive specialist training or mentoring within FilmAid Asia's Film Production Programmes creating a versatile and diverse film production team within the camp to produce ongoing projects. FilmAid welcomes several Asia-based film professionals as Visiting Teaching Artists. These artists offer courses in specialist areas such as cinematography and editing.
March 2012 — FilmAid Asia releases its second film Water is Life in partnership with Solidarités International, a 68 minute drama that illustrates the importance of active community involvement in the management of the water network throughout the camp. The film has so far screened to over 8,000 refugees in all zones of the camp. To mark World Water Day on the 22nd of March, 2012, FilmAid hosted a special outdoor evening screening of Water is Life for Solidarités International attended by 2,800 refugees.
April 2012 — FilmAid Asia begins shooting its second film with Solidarites that tackles general health awareness and malaria/dengue prevention. Malaria affects up to 40% of the community in the camp. FilmAid Asia is also working with NGOs operating along the Thai-Burma border in order to develop a film based on environmental concerns. Deforestation and pollution are pressing issues, as the impact on the environment is having detrimental repercussions for the refugees and host country. Screenings of Water is Life continue throughout the camp.
Please consider making a donation towards producing these films and helping us use the power of film to help those who need it most. To learn more about our Asia projects and how to get involved please contact asia@filmaid.org.
---------------------------------------------------------------------------------------------------------
Upcoming Events:
The highly anticipated final installment of the film phenomenon The Twilight Saga: Breaking Dawn – Part 2, has its exclusive Hong Kong premiere to benefit FilmAid Asia on Wednesday 12th December 2012 at 7:00pm. To purchase tickets, click here.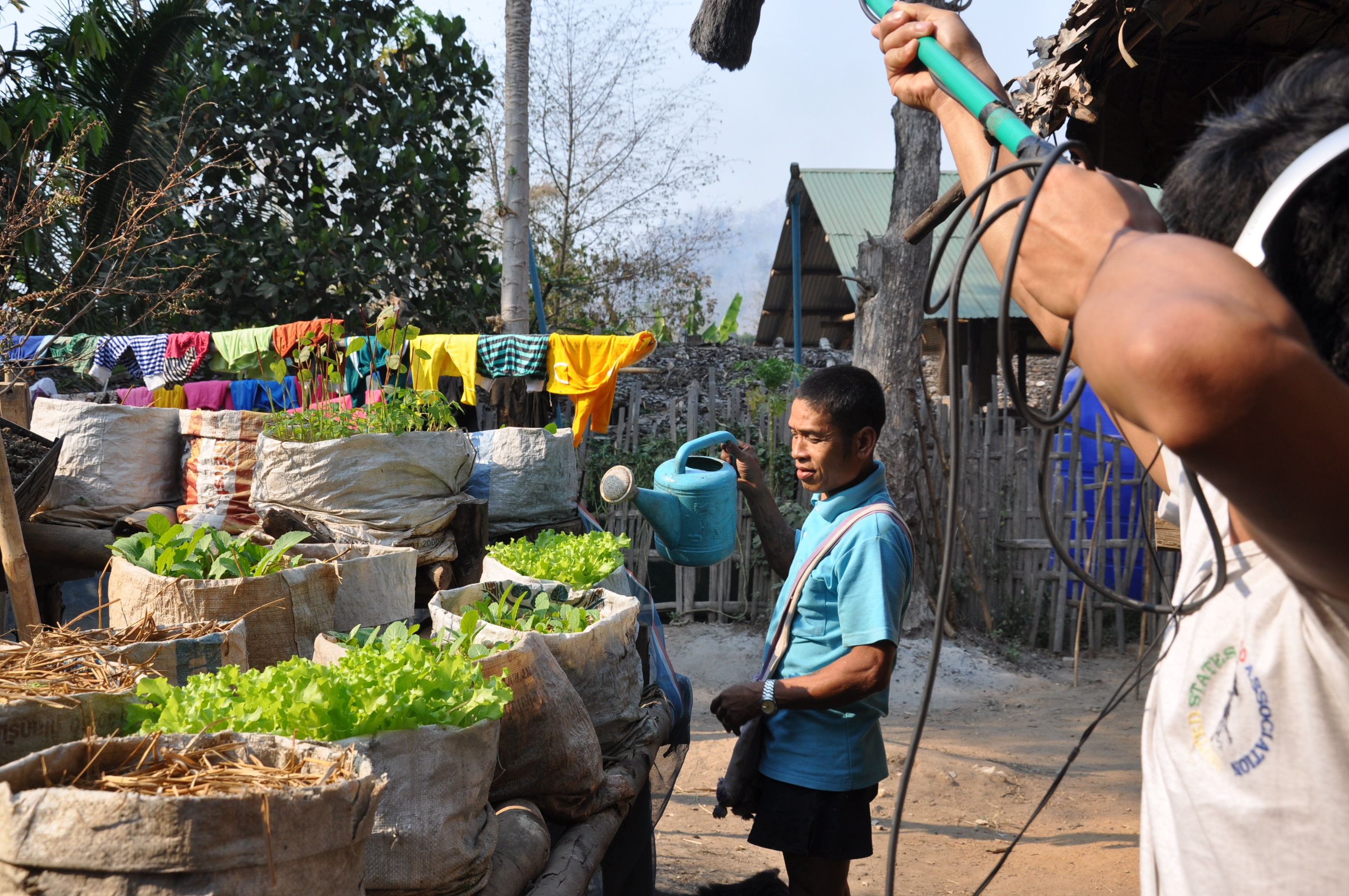 "We have no communication with the outside world; no news. FilmAid lets us know what's going on in the world."
Abdulkadir Abu Barkale, age 22